STAFF BIOS
When Roscoe's Ranch opened in 2004, we were the only employees. Guy worked full time with the dogs while Rena went to another full time job in Renton and then helped in the evenings and on weekends.
As our client base grew rapidly, it was clear that we needed more help to maintain the level of service that our clients were accustomed to. Many people get into this business because they love dogs but they don't have a plan for dealing with growth. With 6+ years of experience under our belts, we can tell you that finding, training and retaining quality employees is one of the most important and most challenging aspects of our job.
We have been very fortunate over the years to have had wonderful employees who truly care about the dogs. We consider ourselves extremely lucky to have the following quality individuals helping us take care of your pups.
Sincerely,
Guy & Rena and Scooby Tic-Tac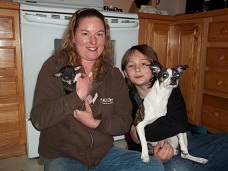 Roscoe's Ranch assistant manager Heather has been dishing out the love at the Ranch for almost three years.
With a soft touch and lots of love, Heather has a real soft spot for the little dogs. The little ones really seem to have a connection with Heather.
She lives with four two legged kids and two four legers, including a Chihuahua named Cuddles and a kitten named Phoenix.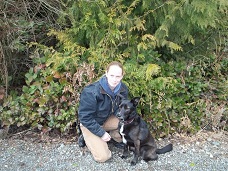 Tory started loving animals early. Growing up on a small farm surrounded by four legged and two legged friends life was always interesting.
She has been working here on and off for four years, taking a break to work on a ranch out east. When not working at the Ranch she is working on getting her degree in Law and Justice. She hopes to go on to work as a law enforcement officer in Fish and Wildlife. After participating in 4-H for many years, Tory now mentors younger members.
On her days off you can usually find her at the lake or out hiking with her dog Indy.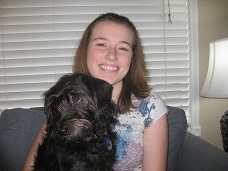 Ashley started working with animals at a local vet clinic and never looked back. A natural dog lover, she has never met a dog that didn't like her.
Our resident groomer extraordinaire, Ashley can be found playing with our doggie guests, bathing, trimming nails and dishing out the scratches.
She currently lives with a dachshund mix named Felix and several feline siblings.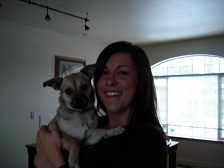 Megan recently graduated from Washington State University with a degree in Wildlife Ecology focusing on animal care and nutrition.
She has always had a love for all animals, domestic and wildlife. On the domestic side, she has worked with dogs and cats and on the wildlife side, she has spent time working with White Tail and Mule deer fawns, Pygmy rabbits, Grizzly bears, Cougars, Lynx and Western Pond Turtles.
She currently lives with her mix puppy named Ruby, her cat named Milo and a Beta fish named Louie.